- the world's leading optimization platform for airport operators
Optimize your operations in real-time on a common operating platform.
See below how we have helped airports globally improve their airport operations. 
Plan for the future, react in the present
Better Forecast provides passenger and baggage presentation profiles for all areas of the airport, making it the foundation for optimized operations at your airport. Create accurate flight-by-flight forecasts with real-time updates every five minutes and make informed decisions for the future when it comes to seasonal and capacity planning.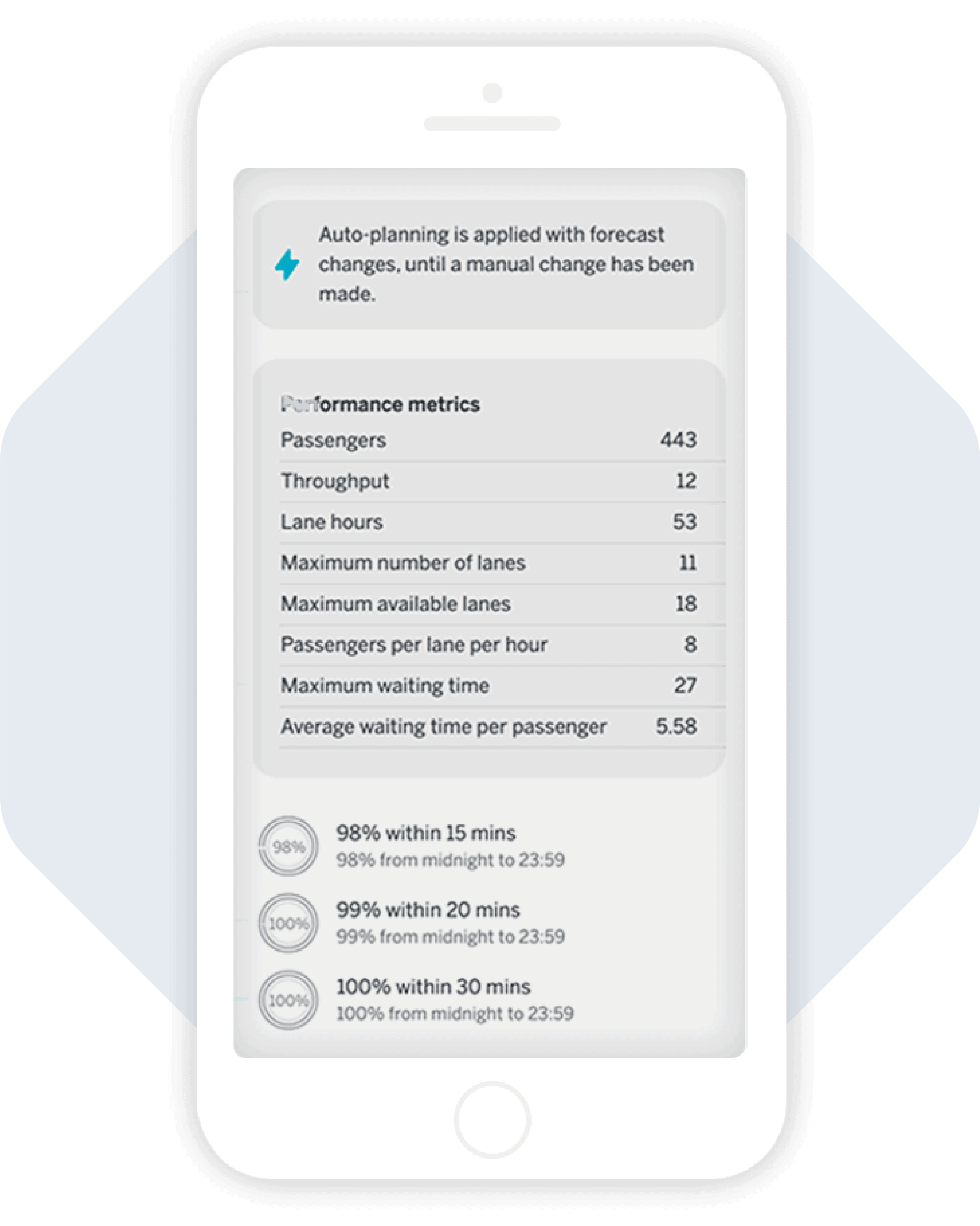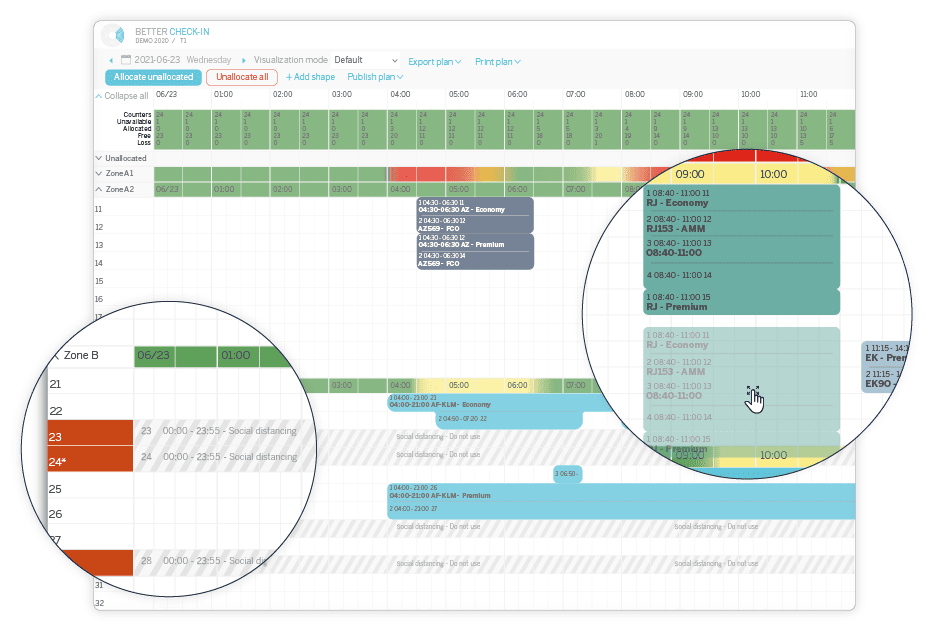 Boost co-operation through transparency
Better Check-in is a common operating platform, meaning you can provide access to airlines, handling agents, and other external stakeholders. By co-operating in a transparent environment, you can optimize future operations based on a fact-based performance evaluation. This makes it easier to build lasting goodwill and stronger business relationships. 
Even the best plans can fail from time to time so Better Border uses real-time flights and passenger flow data so you can continuously optimize your day-to-day execution – while still anticipating potentially demanding circumstances. 
Connected Operations: Connect every process - from curb to gate
Precisely predict your passenger and baggage flows with machine learning.
Use data to plan with confidence and clarity.
Optimize your operations in real-time on a common operating platform.
Learn how to optimize every aspect of your daily operations and streamline the passenger experience.
Explore a one-on-one live demo with an expert to see how Better Airport can fit your needs.