- the world's leading optimization platform for airport operators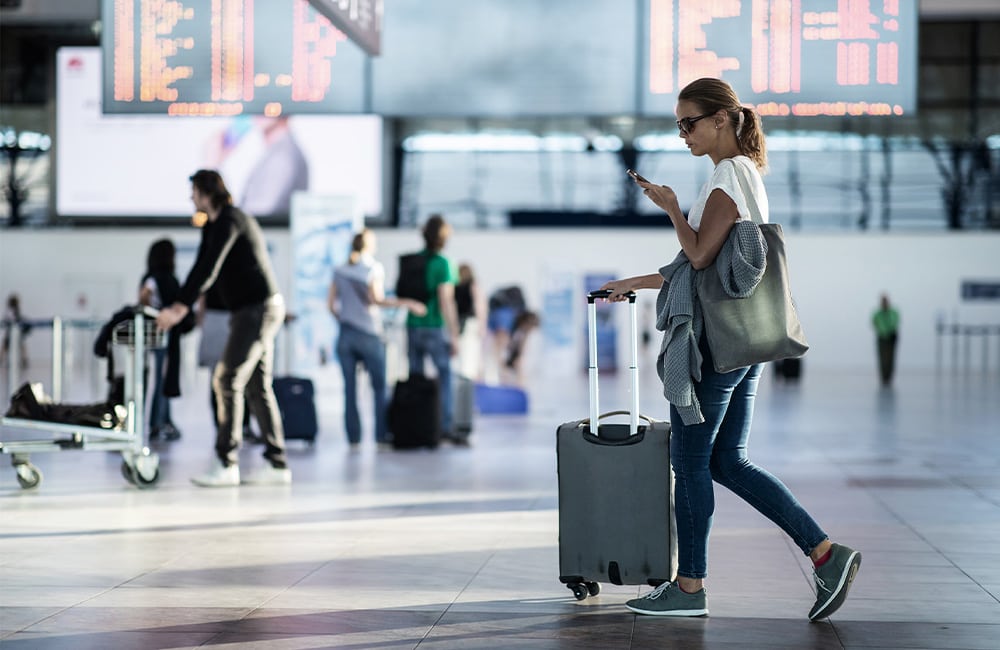 When you operate in silos, you get siloed results. Connected Operations addresses this fundamental flaw at the core of how many airports operate today. By connecting individual operational areas in pursuit of overarching strategic goals, airports can achieve huge efficiency improvements. The challenge is putting the approach into action. Here's what you need to know.
The airport is a connected place. At its heart, Connected Operations is about recognizing the holistic nature of the airport experience – from curbside to the departure lounge. So instead of operating baggage, check-in, or security as standalone entities, you connect them.
Data becomes the driving operational force, enabling a connected overview that enables you to deal with short-term knock-on effects while planning for the longer-term. Connected Operations wasn't possible as little as five years ago but the advances in digitalization mean the data is now there – airports just need to put it to work more effectively.
Connected Operations in action
Airports that have successfully adopted a Connected Operations approach are the ones where the top-down effort to connect and utilize data sources has been especially thorough. Without the data – and the ability to connect your different data sources – you can't see through your airport, you can only observe your departments in isolation.
A simple example:
In airports where Connected Operations is in action, check-in counters are not only allocated based on legacy agreements with airlines and handlers, but also according to throughput and forecast data. The data from your baggage system, expected passenger arrival times, and queuing modelling is utilised to provide a more accurate allocation plan that ensures you provide the best service for all stakeholders.
The Connected Operations check-list:
How to get up and running
Set your goals:
The biggest benefit of Connected Operations is that it enables airport operators to get out of firefighting mode and into a goals-driven approach. Articulate your strategic goals and start planning how daily operations can support them.
Make your data count:
Airports have the data – they're not just applying effectively. Don't collect more data until you can use the data you have better.
Choose your platform:
When collecting data from multiple sources, you need one place to store, view, analyze, and act on it. Airports are increasingly relying on operational platforms to optimize efficiency.
Improve everyday:
More than anything, Connected Operations is a mindset of continuous improvement. Before putting your faith in any technical solution, you need to cultivate that mindset.