Use data to plan with clarity and confidence.
See below how we have helped airports globally improve their airport planning.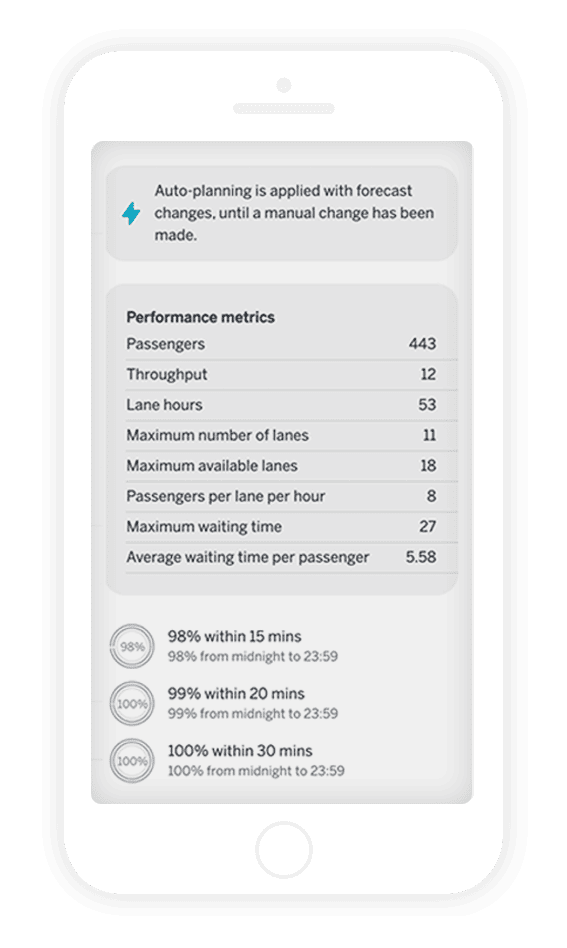 Boost co-operation through transparency
Better Check-in is a common operating platform, meaning you can provide access to airlines, handling agents, and other external stakeholders. By co-operating in a transparent environment, you can optimize future operations based on a fact-based performance evaluation. This makes it easier to build lasting goodwill and stronger business relationships. 
Better planning and utilization of infrastructure
Optimized lane plans indicate the number of lanes to open in 5-minute increments, ensuring you can make changes when appropriate. By integrating with automated passenger tracking solutions, Better Security automatically updates the recommended lane opening plan to reflect changes. In the same way, a live integration with the flight schedules updates in case of any delays or cancellations, instantly triggering a new recommended plan.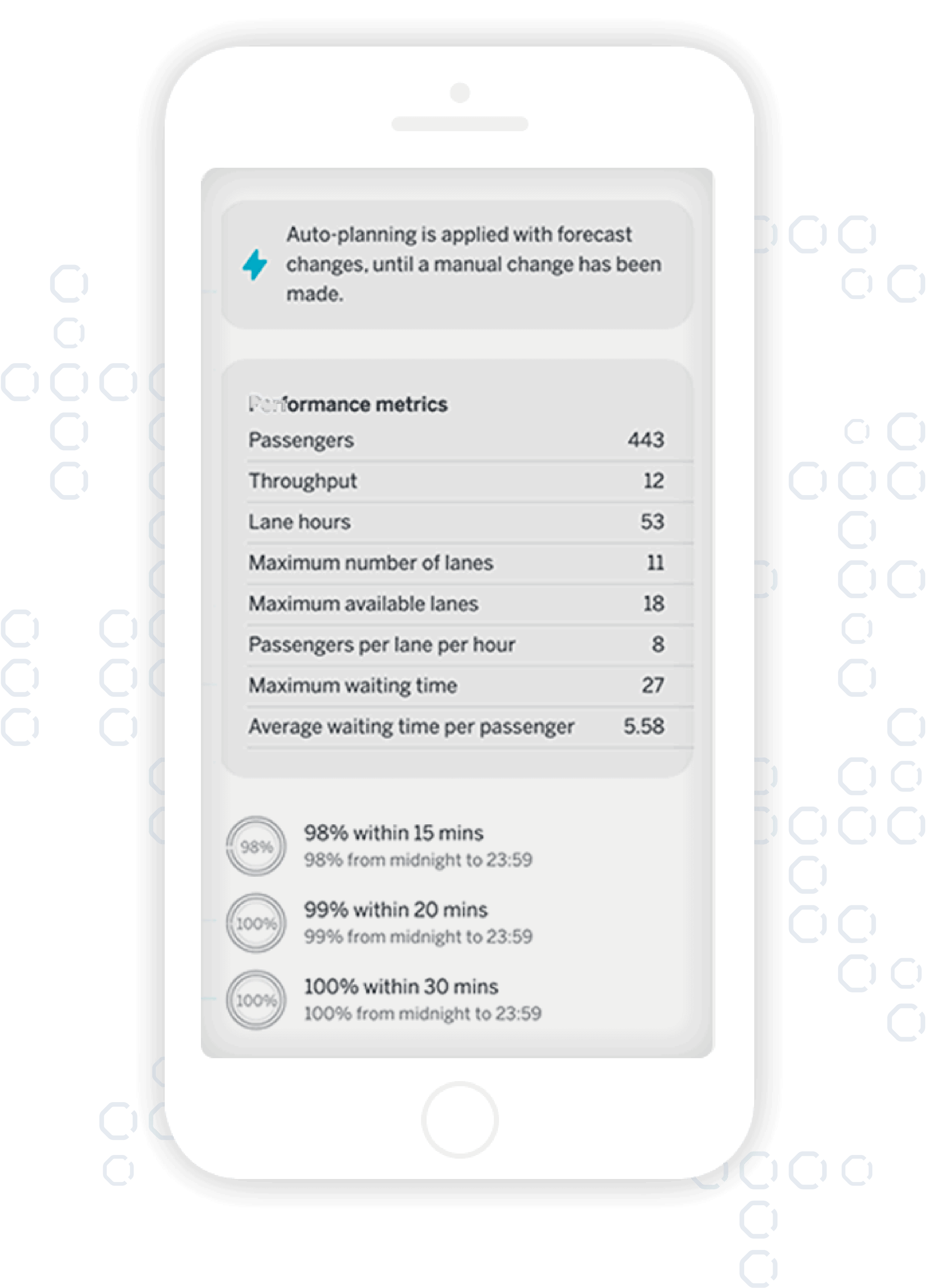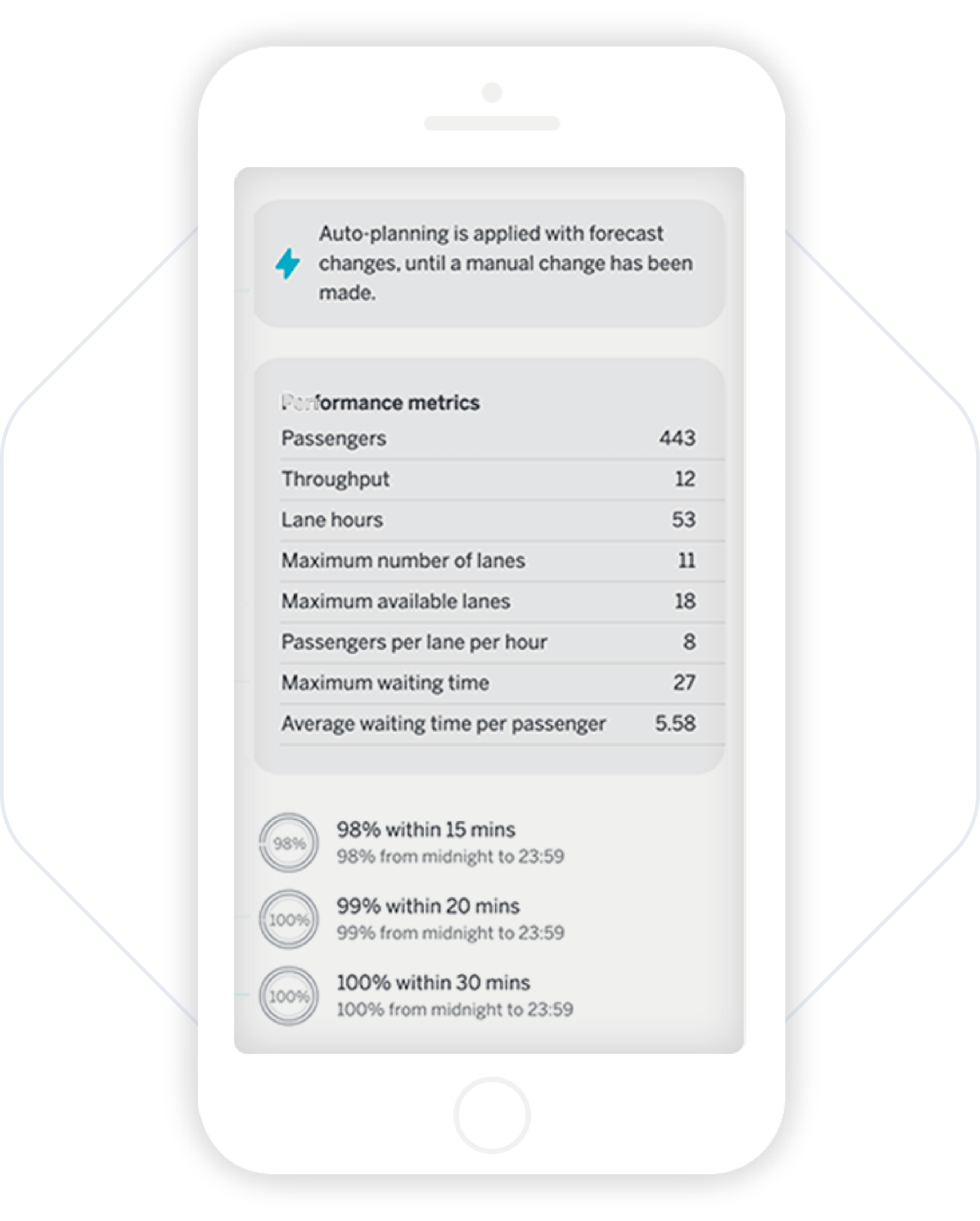 Even the best plans can fail from time to time so Better Border uses real-time flights and passenger flow data so you can continuously optimize your day-to-day execution – while still anticipating potentially demanding circumstances.