- the world's leading optimization platform for airport operators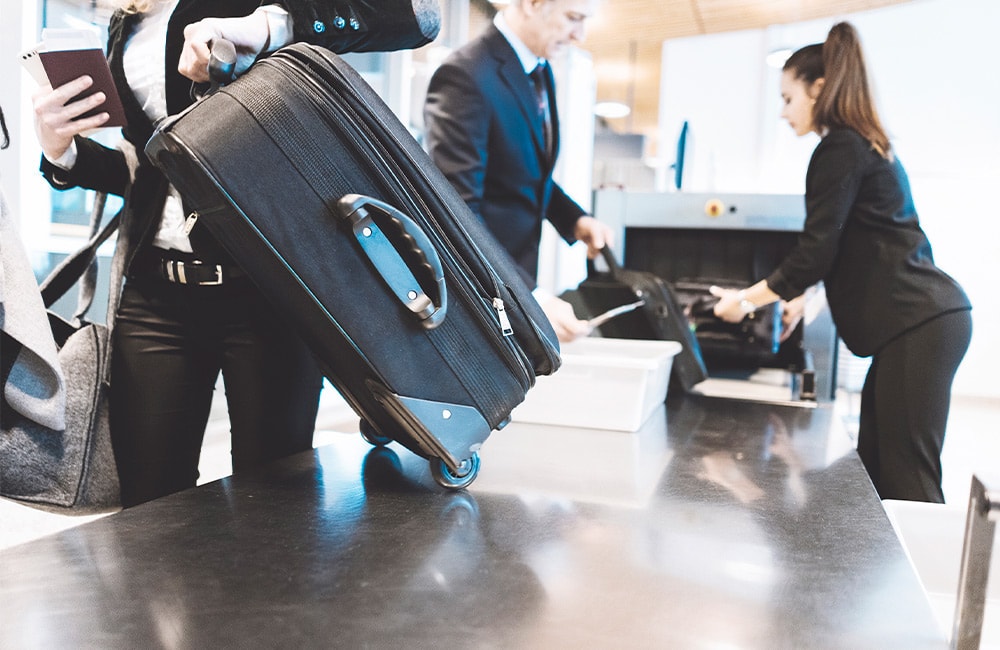 There is a better place...
where security runs like clockwork
Keep your passengers safe and place your people where they can be most effective with Better Security.
Security is every airport's ultimate 'need-to-have' – teams must combine a thorough approach with speedy operations. Part of Better Airport – the world's leading airport operations platform – Better Security gives you the information you need to deploy the optimal physical and human resources.
Three key benefits for your airport:
Explore a one-on-one live demo with an expert to see how Better Security can fit your needs.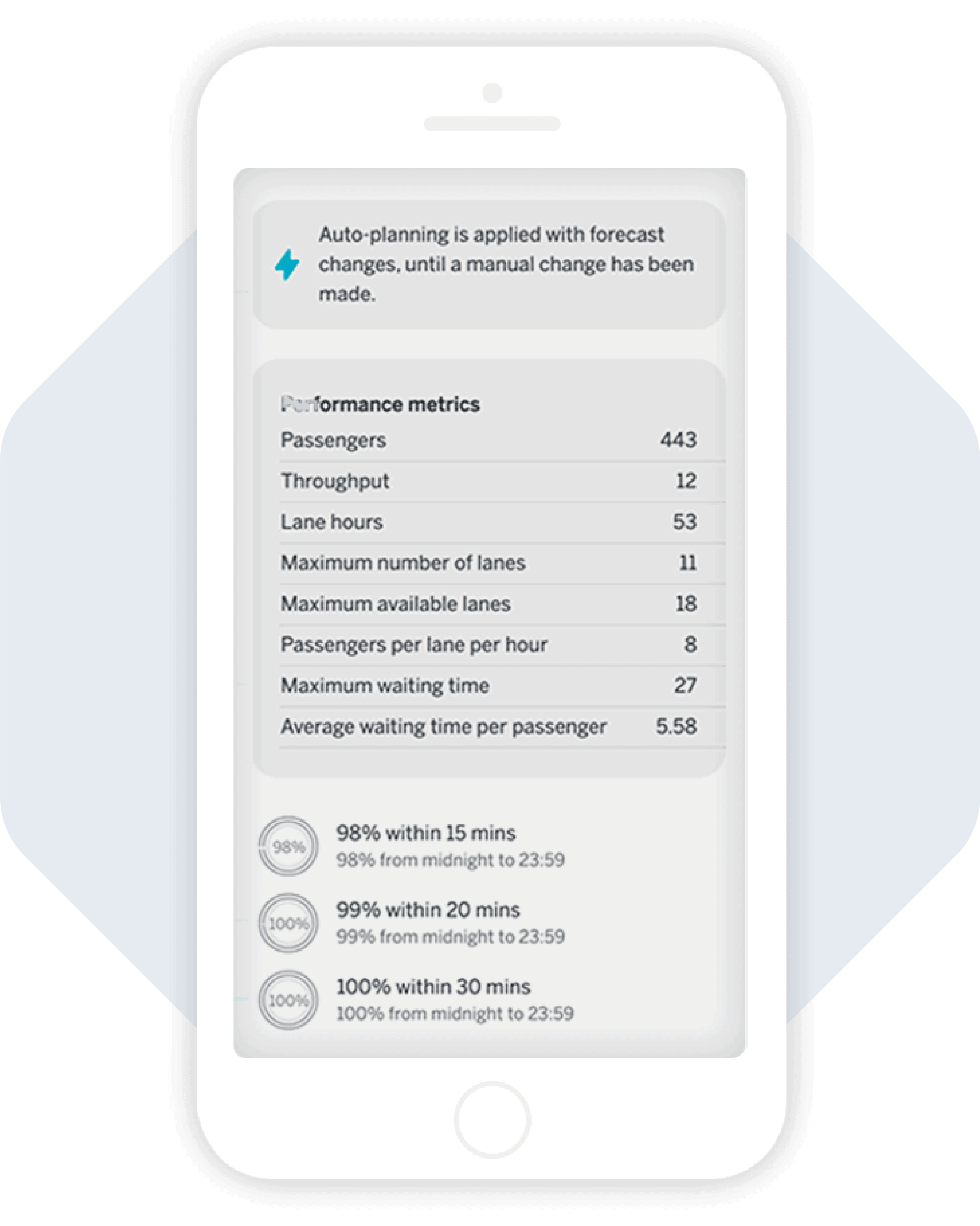 Ensure the right number of security staff at the right time thanks to full transparency of passenger numbers. The plans for staff and lanes work in tandem, enhancing your ability to plan for the appropriate number of staff based on the lane configuration. The estimated demand for staff is compared to the supply of staff to identify and address any gaps.
Better planning and utilization of infrastructure
Optimized lane plans indicate the number of lanes to open in 5-minute increments, ensuring you can make changes when appropriate. By integrating with automated passenger tracking solutions, Better Security automatically updates the recommended lane opening plan to reflect changes. In the same way, a live integration with the flight schedules updates in case of any delays or cancellations, instantly triggering a new recommended plan.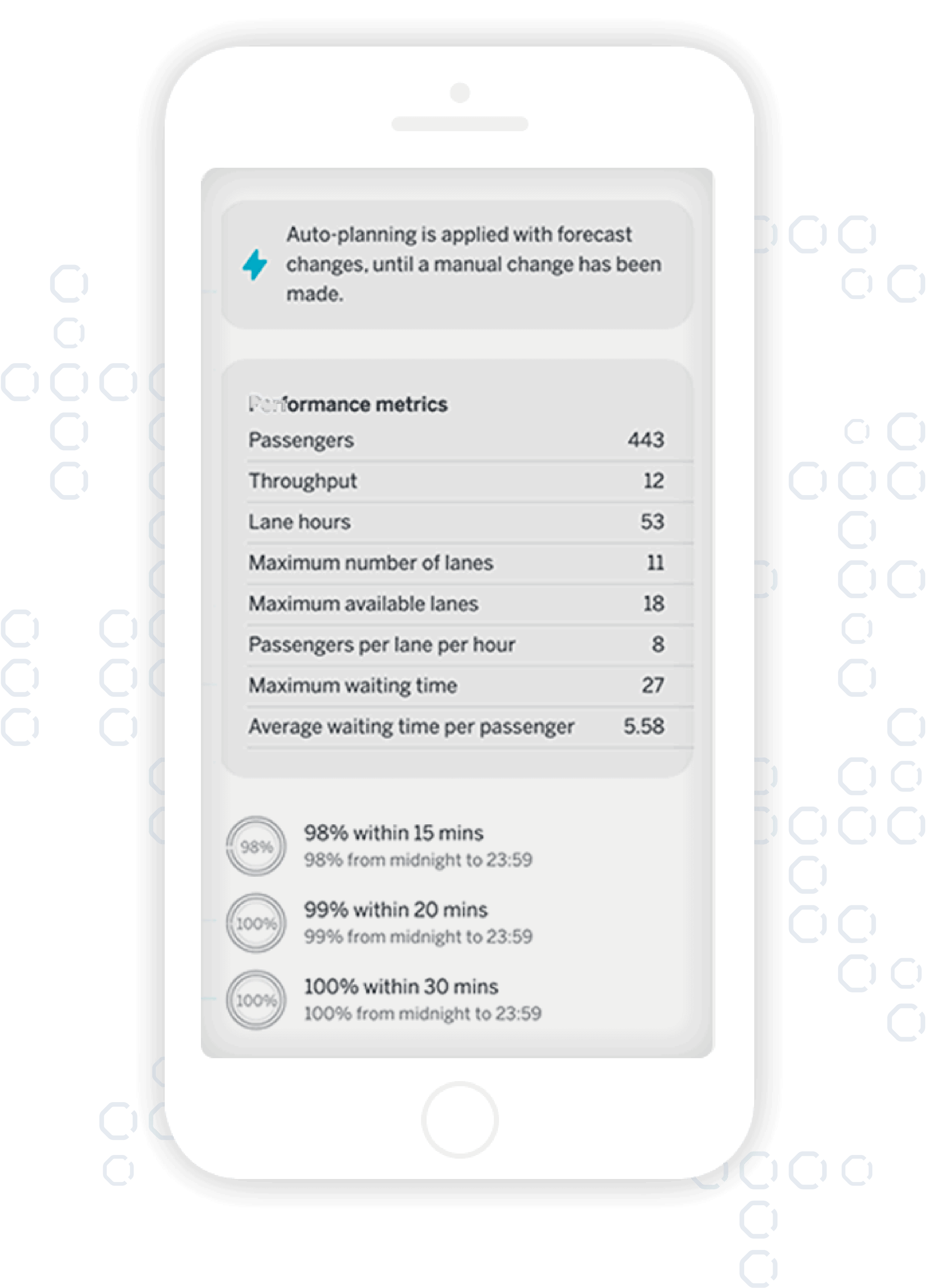 4 reasons your airport needs to adapt to new technologies and how to do it The airport industry is going through a major business transformation.
Read More »
"We are very satisfied. We have seen significant improvements because of this project. Copenhagen Optimization delivered on everything they promised." – Ilias Maragakis, COO Fraport
Read More »
Copenhagen, 16th July 2019 Scope of work Lyon Airport (LYS) part of Vinci Group, engaged with Copenhagen Optimization (CopOpt) to identify improvement initiatives to optimize
Read More »