Embracing the future of airport operations with a virtual queue system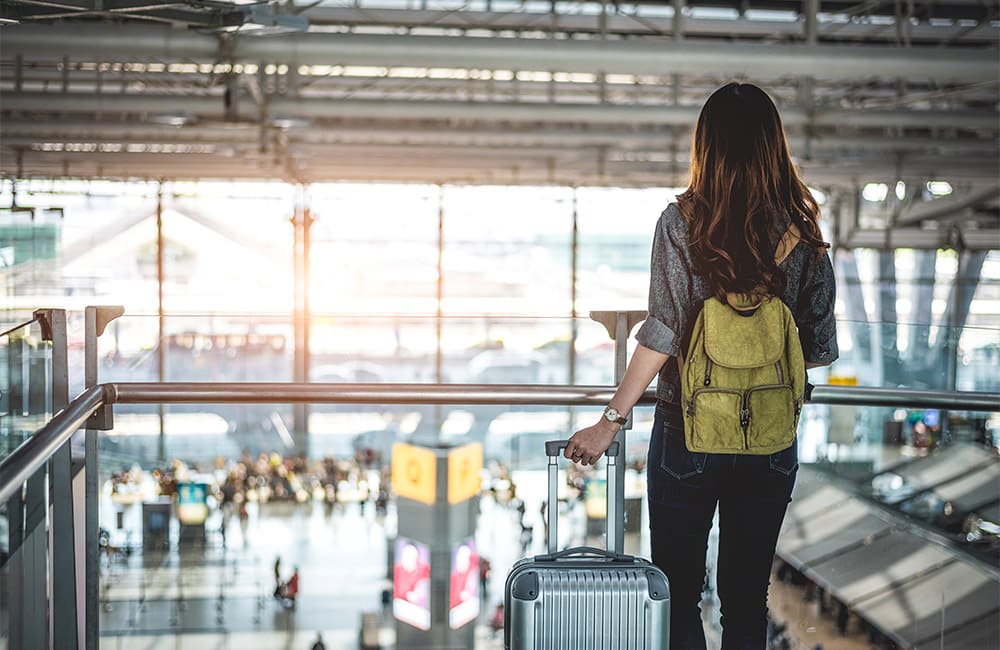 To stay ahead in our rapidly advancing technological landscape, it is crucial for every industry, particularly the aviation sector, to adopt innovative solutions like a virtual queuing system that can streamline and enhance airport operations.
A virtual queue system is a sophisticated, technology-driven solution that aims to revolutionize the way passenger flow is managed within airport facilities, significantly improving both operational efficiency and the overall passenger experience.
This advanced system capitalizes on the capabilities of digital platforms, enabling passengers to reserve their spot in line remotely through web-based applications, mobile devices, or emails.
This method smoothly integrates passengers into virtual queues, allowing them to wait their turn without the need for traditional, physical lines.
What are the benefits of implementing a virtual queuing system?
By utilizing real-time data and analytics, a virtual queueing system can effectively monitor and control queue times, allowing airport management to dynamically allocate resources and address potential bottlenecks before they escalate.
As a result, a virtual queue system can significantly reduce congestion, streamline procedures at any passenger touchpoint, and alleviate stress for passengers and staff alike, ultimately fostering a more positive and enjoyable travel experience.
Copenhagen Optimization, a world leader in providing tailored software solutions for the airport industry, empowers your airport to seamlessly transition to this progressive approach.
Explore this page to discover the comprehensive benefits of our virtual queuing system and learn how we can assist in optimizing your airport's passenger management strategy.
How does a virtual queue system benefit passengers?
From a passenger's standpoint, a virtual queueing system significantly elevates the overall travel experience by eliminating the necessity for traditional, time-consuming physical queues.
By enabling passengers to reserve their place in line remotely from the comfort of their home, a café, or any other cozy location, this technology drastically reduces stress and frustration associated with prolonged wait times and crowded airport environments.
A well-designed virtual queue system affords passengers unparalleled flexibility in planning their airport journey, enabling them to make the most of their time while awaiting their designated slot. This newfound freedom allows them to explore and enjoy a variety of airport amenities, such as shopping, dining, or simply relaxing.
By offering a more convenient and enjoyable airport experience, virtual queuing systems foster increased passenger satisfaction, which consequently results in increased customer loyalty, repeat business, and the establishment of a positive brand identity in the competitive global aviation market.
How can Copenhagen Optimization assist in implementing a virtual queue system?
Copenhagen Optimization offers a comprehensive solution for virtual queuing tailored to meet the needs of airports worldwide.
Our virtual queue system streamlines passenger management by enabling individuals to pre-book their slots through a user-friendly website.
This virtual queueing system operates by allowing passengers to reserve their slots online, either during pre-travel preparations at home or upon arrival at the airport.
Slots are typically offered in 15-minute intervals.
The virtual queuing solution can be fully white labeled and presented to the passenger for instance as part of a digital marketplace or the airport website.
Upon booking, passengers receive a QR code as confirmation, which is sent via email, although the option for SMS communication is also available. The QR code is subsequently validated at the designated touchpoint, either by using an e-gate or through an agent, allowing access via the dedicated lane or checkpoint.
Partner with us to leverage the power of virtual queuing technology, optimize resource allocation, and create a frictionless, enjoyable travel experience for passengers across the globe.
This is why clients choose us as their virtual queue system provider
Implementing a virtual queue system from Copenhagen Optimization presents significant benefits for both airports and passengers, fostering a more seamless and enjoyable travel experience for everyone involved.
From an airport's standpoint, adopting a virtual queuing system leads to heightened operational efficiency, allowing for optimized resource allocation and the capacity to proactively address potential bottlenecks.
By enabling passengers to join queues from any location, wait times are significantly reduced, which in turn improves convenience and enhances the security of both passengers and staff through minimized crowding.
The data-driven nature of this system facilitates better passenger volume forecasting and more effective resource planning. Such adaptability is crucial in the ever-changing aviation industry, where fluctuations in passenger numbers and unexpected events can affect operations.
This system also promotes increased passenger satisfaction by  allowing passengers to make better use of their waiting time. Consequently, passengers can explore shopping, dining, and other airport amenities, generating additional revenue for airports.
This enhanced experience can foster increased brand loyalty and positive word-of-mouth, positioning the airport as a leader in innovation and customer service excellence within the global aviation community.
Copenhagen Optimization - a leading company within virtual queue systems
Copenhagen Optimization stands at the forefront of the aviation industry as a premier provider of virtual queue systems, boasting a worldwide network of satisfied airport clientele who have adopted our Virtual Queuing solution and other software offerings from our comprehensive Better Airport® solution.
Our primary objectives in developing a virtual queue system center on enhancing airport operations, boosting operational efficiency, generating cost savings, elevating passenger satisfaction, and positively influencing revenue streams.
As a company, we are dedicated to delivering the finest virtual queuing system to our clients, by utilizing our vast industry expertise and incorporating Danish intelligent design principles to accomplish this goal.
We set ourselves apart from our competitors by establishing strong collaborations with each airport to gain a deep understanding of their distinct virtual queuing needs for passengers, which include check-in, security, stand and gate areas, and other passenger touchpoints. With this insight, we carefully develop customized solutions that cater to the particular demands of every individual airport.
Our software solution is user-friendly, scalable, and has an adaptable design that guarantees smooth integration. Consequently, airports of all sizes can experience significant benefits, improvements and quantifiable results.
Reach out for more information about
Discover our sophisticated virtual queueing system, a key element of our comprehensive Better Airport solution.
To obtain further information about the virtual queue system, reach out to our team of specialists by phone or via email. Beside that, you may fill out the form available on this page to arrange a free demo and you can also subscribe to our informative newsletter.
We are looking forward to addressing any questions you may have and elaborate on how our cutting-edge solutions can optimize your staff allocation and improve airport passenger flow.